COMPACT PTZ CAMERA SYSTEM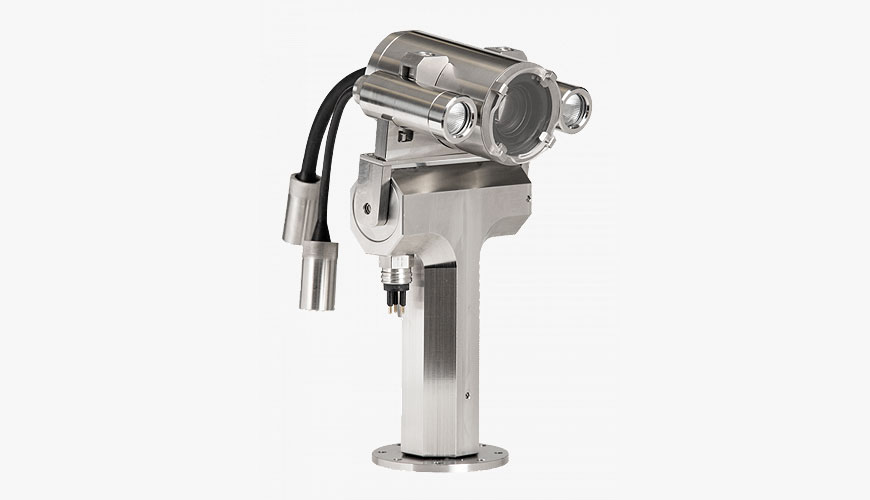 PTZ100 is a small color camera with pan & tilt and lights generally used for overviewing applications. It has x10 optical and x32 digital zoom.
Features
APPLICATIONS
PTZ100 is an overview camera system.
The CCU100 is needed to control the system.
PTZ100 is not compatible with Ahlberg Cameras standard CCUs and cables.
BENEFITS
Auto-focus and auto-iris
Extensive zoom
Specifications
| | |
| --- | --- |
| Width | 123 mm (4,85") |
| Length | 277 mm (10,9") |
| Weight | 4,4 kg (9,7 lbs) |
| Housing material | Stainless steel EN 1.4301/EN 1.4436, AISI 304/AISI 316 |
| Radiation tolerance (dose rate) | 50 Gy/h (5 000 rad/h) |
| Radiation tolerance (total dose) | 300 Gy (30 000 rad) |
| Maximum temperature | 50°C (short-term up to 70°C) 122°F (short-term up to 158°F) |
| Water tightness | min 3,5 bar (50 psi) |
| Zoom | x10 optical zoom, x32 digital zoom |
| SD horizontal angle of view | ~5°-54° |
| Resolution SD version | 700 TV-lines |
| Lights | 2 Ahl-Light 1, in total 1800 lumen |
| Pan angle | ±180° |
| Tilt angle | ±90° (from the vertical plane) |