HIGH RADIATION TOLERANT MINI HD CAMERA WITH MOTORIZED FOCUS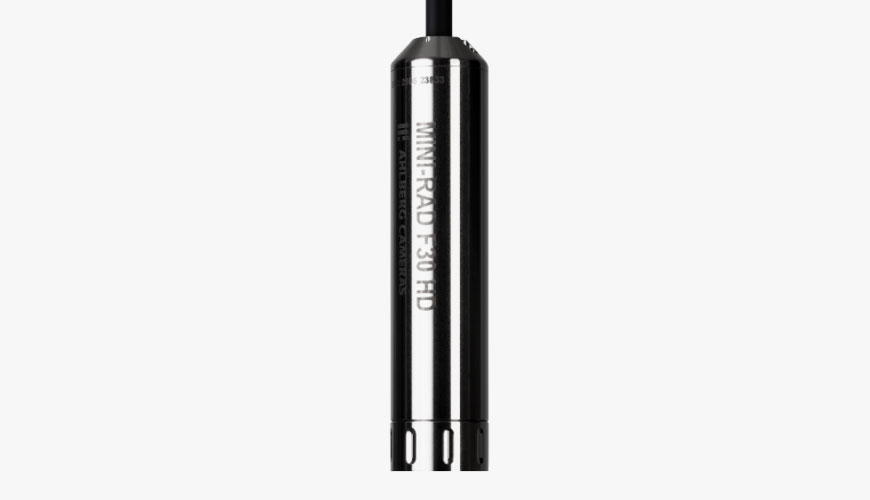 MINI-RAD F30 HD is a compact high radiation tolerant color camera with motorized focus. The small sized camera module inside resists 5 MRad, when shielded it can be used in environments where previously only tube cameras could be used.
Features
APPLICATIONS
Suitable for placement on an actuator or tool where it is used for inspection and monitoring in confined spaces.
Controlled by CCU50 which controls camera on/off and manual adjustment of the lights.
BENEFITS
Small size
Very radiation tolerant
Motorized focus
The lights in the internal LED-ring can operate underwater as well as in air
2 channels for individual LED light control
Available with non-browning lens
Mirror attachment available
Specifications
| | |
| --- | --- |
| Diameter | 30 mm (1,18") |
| Length | 138 mm (5,4"), 166 mm (6,5") with mirror |
| Weight | 400g (0,9 lbs), 500g (1,2 lbs) with mirror |
| Housing material | Stainless steel |
| Radiation tolerance (dose rate) | 1 000 Gy/h (100 000 rad/h) |
| Radiation tolerance (total dose) | 50 000 Gy (5 000 000 rad) |
| Maximum temperature | 50°C, 122°F |
| Water tightness | min 3,5 bar (50 psi) |
| Resolution HD version | 720p |
| Focal length | 2,9 mm (not compatible with mirror) |
| Field of view in air | H71° x V43° |
| Field of view in water | H53° x V32° |
| Focal length | 3,6 mm (not compatible with mirror) |
| Field of view in air | H57° x V34° |
| Field of view in water | H43° x V26° |
| Focal length | 4,0 mm |
| Field of view in air | H52° x V31° |
| Field of view in water | H39° x V23° |
| Focal length | 6,0 mm |
| Field of view in air | H34° x V21° |
| Field of view in water | H26° x V16° |
| Focal length | 8,0 mm |
| Field of view in air | H26° x V16° |
| Field of view in water | H20° x V12° |
| Focal length | 5,0 mm |
| Field of view in air | H41° x V25° |
| Field of view in water | H30° x V18° |