LED WORK LIGHT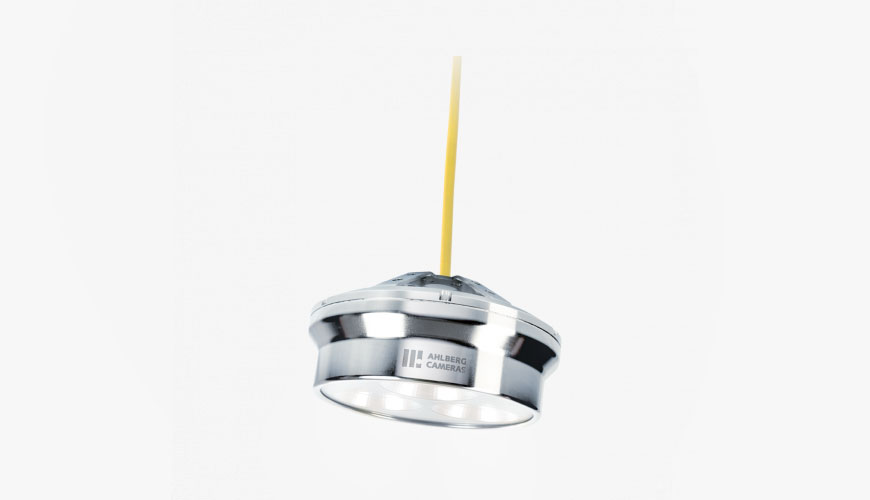 The Ahl-Light 35 is a robust underwater LED working light. It can be hung from its cable and used as a mobile light or it can be fitted to a bracket and used as a permanent lights.
Features
APPLICATIONS
Underwater nuclear working light.
Ideal for work in reactor and fuel pools.
Works together with a separate power supply unit.
The light is delivered with the same type of power supply unit as the AHL-LIGHT 70 which is placed either in air (on the railing or on the wall) or underwater.
BENEFITS
Low maintenance costs due to its long life-time
43 500 lumen light output
Overheating protection during unintended use in air
FME approved design - no loose parts can enter the pool water
Power supply can be placed in air or underwater
Specifications
| | |
| --- | --- |
| Diameter | 220 mm (8,7") |
| Height | 109 mm (4,3") |
| Weight | 4,5 kg (9,9 lbs) |
| Housing material | Stainless steel EN 1.4301/EN 1.4436, AISI 304/AISI 316 |
| Front glass material | Polycarbonate |
| Maximum temperature | 60°C, 70°C for short periods (140°F, 158°F) |
| Water tightness | min 3 bar (30 m) |
| Lights | LED 100-240 VAC, 50/60 HZ, 240 W |
| Typical luminous flux | 43 500lm @5000K, 41 500lm @ 3000K |
| Color rendering index | 80 |
| Color temperature | 3000K or 5000K |
| Lighting angle | 64° |
| Life time | >50 000 h |
| Radiation tolerance (total dose) | 50 000 Gy (5 000 000 rad) |